The Teaching and Learning of Chinese in Hong Kong Schools
Venue
Mettā
21/F California Tower 30-32 D'Aguiler Street, Central, Hong Kong
Central, Hong Kong, HK
Join us for a lively morning of debate with panel discussions about the teaching and learning of Chinese in Hong Kong Schools.  We have invited amazing speakers in the Education space.
AGENDA
9:40 am – 09.55 am : Registration
10:00 am – 10:55 am : Panel Discussion 
11:00 am – 11:15 am : Break
11:20 am  – 12:05 pm : Panel Discussion 
12:05 pm – 1:00 pm : Q&As, Closing & Networking 
SPEAKERS
Huiling Yu | Adviser for Chinese, English Schools Foundation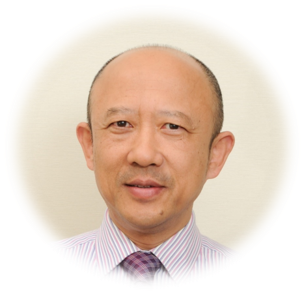 The Adviser for Chinese in the English Schools Foundation and previously was the Head of Chinese in Renaissance College; an IB through-train school of ESF.
Huiling has taught in local and international schools in mainland China, Hong Kong and Australia. He is an IB Examiner, School Authorisation Consultant and visiting Team Leader and Workshop Leader.  Huiling is a published author of study guides for IBDP Chinese A Language and Literature and Chinese B.
Karin Ann | Co-Founder and Principal, International Montessori School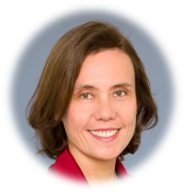 Karin Ann is IMS' Co-Founder and Principal. She is a native of Hong Kong who grew up in a bilingual Eurasian family with a strong educational bent; her grandfather wrote a series of books about learning Chinese characters. As a result, Karin had an interest in education from an early age.
In 2001 she and Anne Sawyer co-founded IMS and began introducing children to the Chinese language using the multi-sensory Montessori approach to learning. IMS is now considered one of the world's leading Montessori bilingual programs for kindergarten and primary children
Prior to establishing IMS, Karin was Vice President at Deutsche Bank, in charge of risk management and capital financing for companies in the Greater China region.
Karin holds Bachelor and Master's Degrees in Engineering Economic Systems from Stanford University. She is also Registered Teacher for Early Childhood Education in Hong Kong. A TEDx speaker, Karin was awarded the Entrepreneur of the Year award in 2015 by the American Chamber of Commerce. 
Details Date: October 27 Time: 10:00 am – 01:00 pm Click to Register: Click to Register Organizer Top Schools Website: Organizer's Website Venue Mettā 21/F California Tower 30-32 D'Aguiler Street, Central, Hong KongCentral, Hong Kong, HK Join us for a lively morning of debate with panel discussions about the teaching and learning of Chinese in… View Article